Relaxing And Affordable Guest Rooms - Travelers Inn, California
Please note that some of our rooms are undergoing renovations including some standard rooms and our accessible room for the next few months. Our Reservations Tab will have up to date availability on our hotels availability, rates, and room types.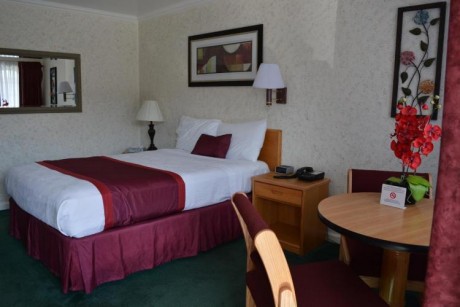 STANDARD QUEEN - NON SMOKING
The standard queen room offers one queen size bed that is ideal for up to two guests. Amenities include complimentary WiFi, premium cable channels, and a flat-screen TV. For added comfort, there is a microwave and refrigerator. The private bathroom is complete with complimentary toiletries and plenty of soft towels.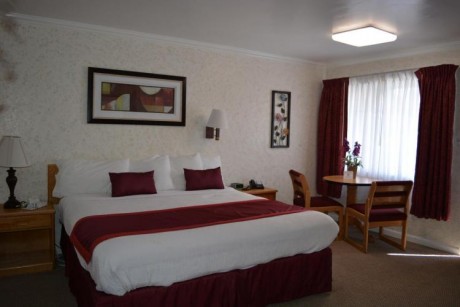 STANDARD KING ROOM - NON SMOKING
Treat yourself to our king room. At 250 feet, two guests have plenty of room to relax. An oh-so-comfy king size bed is complete with luxurious linens. Enjoy complimentary WiFi and premium cable channels as you watch your favorite programming on a flat-screen TV.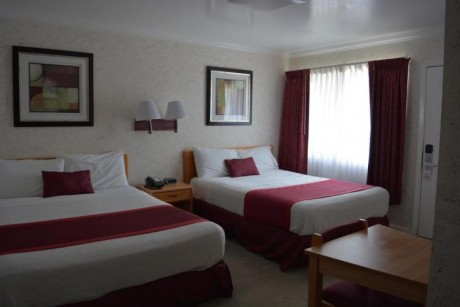 DOUBLE QUEEN ROOM - NON SMOKING
Enjoy our spacious double queen room that can accommodate up to four guests. This stylish room is equipped with complimentary WiFi, a flat-screen TV with premium cable channels, a microwave, and refrigerator, and in-room coffee. Sleep soundly on extra comfortable beds and premium linens.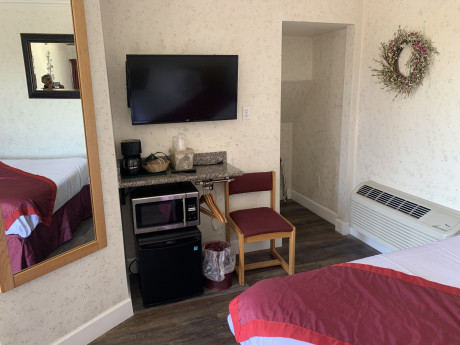 ACCESSIBLE 2 Beds - NON SMOKING
Our Accessible two bed room is ideal for guests looking for mobility features with a queen and twin bed. This room features a host of accessible features throughout the room and in the private bathroom. With amenities like a refrigerator, and microwave, premium cable channels, and complimentary WiFi, guests are sure to have an enjoyable stay.